A Family of Friends,
Developing the Cornerstones of Africa's Next Generation
Cornerstone Development Africa works, in the spirit of Jesus, to raise up future leaders with a shared vision of positively transforming their communities and nations, as an outgrowth of their own personal transformation.
[Learn more…]
The Spirit of Our Community: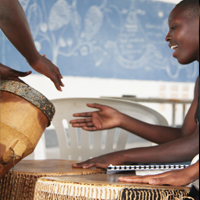 FAITH INTEGRATION
In our unique Jesus-centered approach, we encourage individuals to tap into their deepest sense of meaning and purpose in life as a catalyst for personal growth.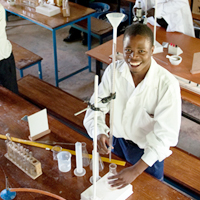 TRANSFORMATIONAL EDUCATION
We focus not just on academic excellence, but on creating immersive discipleship cultures in our schools that call forth students' highest and best.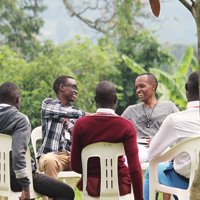 GRASSROOTS LEADERSHIP DEVELOPMENT
Our vast network of grassroots initiatives are inspiring a movement of transformational servant leaders – particularly at high school / university levels.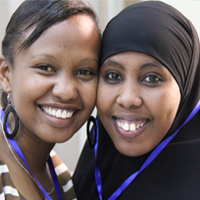 UNITY AND RECONCILIATION
Our programs create inclusive communities (tribally, religiously, politically, etc) as a way for emerging leaders learn to love one another despite these differences.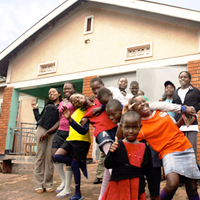 MENTORING YOUTH MENTORS
Mentoring is at the core of our work, not just with the youth in our programs, but empowering them to mentor others in-turn, as a foundation of their leadership.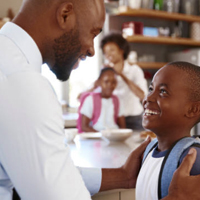 LIFE-LONG RELATIONSHIPS
With a life-long commitment to alumni, we promote relationship building, family support groups, career development opportunities, and advanced leadership networking.
Where do you begin if you want to help make a difference in Africa?
Infrastructure?  Healthcare?  Economy?  Agriculture?
It can all get so overwhelming that you end up going around in circles and doing nothing…
But when you think about the truth in the notion that, "everything rises and falls on leadership," you will eventually come to the same conclusion that we have: The best hope for Africa lies in equipping, empowering and mentoring its own emerging young leaders!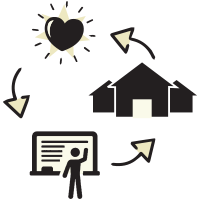 Stage 1:
Life-transforming learning environments (schools, youth-centers, etc…).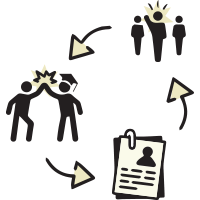 Stage 2:
Engagement through University to position youth leaders for meaningful jobs.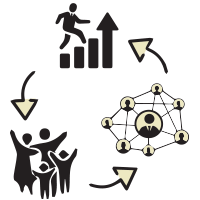 Stage 3:
Life-long connection for personal, professional, and spiritual growth.
Our Core Focus:


Since our inception, this work has steadily expanded to include thousands of young people each year in a variety of programs that include schools, leadership development trainings, sports programs, group homes, and youth centers, as well as various other mentoring initiatives.

All our programs strategically engage under-privileged, high-potential young people, with a core focus on youth leadership development.   [Learn More…]
Where We Work:

Since we began in Uganda, this country continues to serve as the largest base of our operations. Over the years our work has progressively expanded in to neighboring countries in the "great lakes" region of eastern Africa (see map): Rwanda, Tanzania, Kenya, Burundi, South Sudan, and eastern D.R. Congo.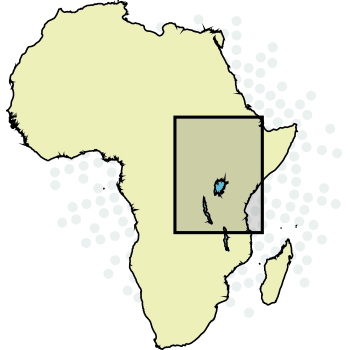 Experience
Founded in 1988, CDA has a 30+ year track record of organizational excellence and high-impact youth leadership development programing.
[Learn More…]


Expertise
Our Head Office has always been located at center of our work (Kampala, Uganda), and our programs are led entirely by East Africans.
[Learn More…]


Excellence
Distinguished in their field, the Cornerstone Leadership Academies rank among the top 5% of schools academically in their respective countries.
[Learn More…]